Through the years, Artemis Institute has provided diverse educational programs, forums, and activities with the goal of exploring and building connections between culture and nature. We cultivate meaningful relationships at the confluence of the self and the other, in both built and wild environments, to evolve our understanding of our impact, influence, and responsibility.
Today more than ever, we can recognize that modern life requires too much taking from a finite Earth, resulting in an unsustainable trajectory for all, human and other. It is time we acknowledge that we can no longer use up more than we give back, and that there is more to living a meaningful and intrinsically purposeful life on Earth than material accumulation.
Artemis Institute was founded on the belief that the tie between the creative process and the relationship that we have with the world is profound, and, when engaged and expressed, results in transformations of how we relate to the world in which we live.
Artemis Institute is dedicated to aligning modern cultural practices with natural systems, and in so doing, helping people stretch their imaginations for what could be to inspire more thoughtful and harmonious ways of living on Earth. We explore by pondering the human footprint and the things we create. We advance personal and professional awakening through community projects, public events and discussions, the development of university-level courses to help hatch our next great younger thinkers, and personal enrichment programs for those who want to continue growing in mind and spirit, no matter their age or background.
Artemis Institute is a 501c3 nonprofit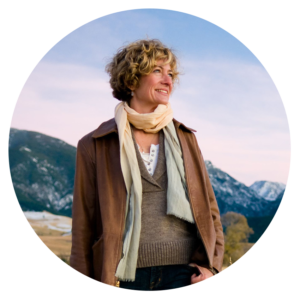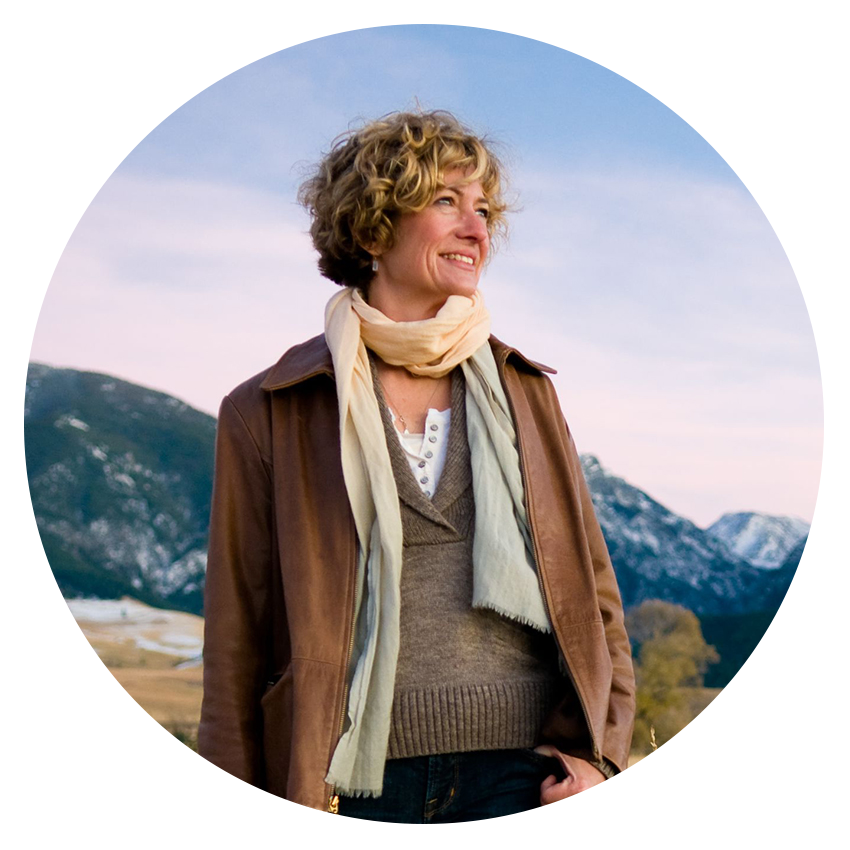 Lori Ryker is the founder and Executive Director of Artemis Institute. She is responsible for the development of the organization's projects and programs, including Remote Studio and WIDLIFES. Lori is also the founder of studioryker, a design practice located in Livingston, Montana. She has written three books, numerous essays and her design work and teaching philosophy has been published nationally and internationally. A recipient of a Graham Foundation Grant, National Endowment for the Arts Fellowship, and a Montana Artist Innovation Award, Lori often serves as a juror and visiting faculty at universities.
Trained as an architect and artist, Lori developed the core pedagogical focus of Remote Studio and the mission of Artemis Institute during the research for her PhD. Drawing from over ten years of teaching experience at universities and a belief in the need for immersive education and first-hand experience of the Earth, from 2000-2105 she taught Remote Studio in the Yellowstone Region to students from universities across North American and abroad.
Her work for Artemis Institute is inspired by the need to draw out the best creative ideas to actively engage with and generate positive outcomes for the Earth and all of its inhabitants.
Background, context, and intellectual ideas that inform the motivations and pedagogical context for Artemis Institute and its programs
From Local News to International Reviews follow Artemis Institute, its instructors and programs:
The Advisory Board Members that serve Artemis Institute come from a variety of backgrounds. Each member offers a unique skill-set that helps to guide the Institute in its mission and development.
Dr. Vincent Canizaro the Director of the Department of Architecture and an Associate Professor of Architecture at the University of Texas at San Antonio. He is a registered architect in the state of Massachusetts. He has co- edited two special issues of the Journal of Architectural Education (February, 2004 and May, 2007) dedicated to the subject of Architecture and Landscape and Sustainable Architecture, respectively. He has written for Texas Architect Magazine, the AIA San Antonio guidebook to Architecture, and published, with Princeton Architectural Press, Architectural Regionalism: Collected Writings on Place, Identity, Modernity, and Tradition (2007) which documents the its intellectual history. His other research and practice interests include sustainable and community-oriented design, landscape, and site-specific design theory.
Since founding his firm, Carney Architects 16 years ago, John Carney has helped to expand the design vocabulary of the mountain west while remaining grounded in tradition and local context. His reinterpretation of vernacular architecture synthesizes modernist and classical principles within a regional aesthetic. Summers spent on his family's ranch on the Upper Green River gave him a respect for the history of the area and its agrarian traditions, both of which inspire and permeate the work of the firm.
After building a successful practice in Denver, John relocated to Teton County, Wyoming, where the new firm took root completing a range of projects from residences to the local high school to the second phase of the JH Center for the Arts. Doing larger civic projects allowed John to form successful collaborations with other architects and consultant teams, working alternately as Architect of Record and Design Architect. On the public side, John has served as County Commissioner, Planning Commissioner, and on several boards, always championing design as a core community value. John has also lectured on design and chaired award juries throughout the region. His distinguished career in architecture and public service has given him a platform from which to promote sound design principles within the architectural profession. Carney Architects has received many regional and national awards, including AIA Wyoming Firm of the Year in 2004 and AIA Western Mountain Region Firm of the Year in 2009. John was elected to the AIA College of Fellows in 2008.
Coleman Coker, RA is the Ruth Carter Stevenson Regents Chair in the Art of Design at University of Texas School of Architecture in Austin. Coker is a fellow of the American Academy in Rome and a Loeb Fellow in Advanced Environmental Studies at Harvard University Graduate School of Design. In 1990 the Architectural League of New York recognized him in its Emerging Voices series. He holds a Master of Fine Arts and an honorary Doctor of Fine Arts from the Memphis College of Art. Coker is former director of the Memphis Center of Architecture sponsored by the University of Arkansas and Tennessee. He's been the visiting Favrot Chair at Tulane University School of Architecture, the E. Fay Jones Chair in Architecture at the University of Arkansas and a Visiting Scholar at Montana State University School of Architecture.
Coker founded buildingstudio in 1999 after a thirteen-year partnership with Samuel Mockbee as Mockbee/Coker Architects. buildingstudio has received numerous honors including National AIA Honor awards, Architectural Record, "Record House" awards and P/A Design Awards. buildingstudio's work has been highlighted at MoMA, in New York, SF MoMA, Wexner Center for the Arts, the Cooper-Hewitt National Design Museum and the National Building Museum in Washington, D.C.
Jori Erdman is the Director of the School of Architecture at Louisiana State University and Design Editor of the Journal of Architectural Education. Erdman came to LSU from Clemson University where she was the Director of Graduate Studies and the Community Design and Research Center. Her teaching and research activities focus on design-build in architectural education and the cultural production of architecture. She has published numerous articles in these areas and has received grants and awards including an ACSA New Faculty Teaching Award, an ACSA Collaborative Practice Award and a Graham Foundation Grant. She has co-edited several theme issues for the Journal of Architectural Education including one entitled "1:1" with a focus on hands-on design teaching and learning and one titled "Architectural Design as Research, Scholarship, and Inquiry" that brought together many divergent viewpoints on the topic of design as a mode of research. Her latest endeavor, a collaborative studio bringing together ecologists, designers and engineers to work with coastal Louisiana communities, aspires to help coastal communities around the world deal with our changing environmental conditions. She received an M. Arch. degree from Columbia University in 1995 and a B.S. in Architecture from the University of Virginia in 1989.
Audrey Hall is a professional photographer based in Livingston, Montana. She is widely published with stories about architecture, American culture and cuisine appearing in numerous publications including Western Interiors and Design, The New York Times, Sunset and Mountain Living. Her images from the six-hour documentary, Frontier House, were described as "breathtaking" from 13WNET in New York and Wall to Wall Television in London.
Hall's career in film has spanned two decades with over thirty feature, commercial and editorial projects. Her work has ranged from still photography to directing and producing for a wide variety of national and international clients. Most recently, she associate produced the independent feature, Steal Me, which was selected to premiere at the 2005 Sundance Film Festival. She is an active board member of the Montana Film Center, a mentor for the Hatch Audiovisual Arts Festival and a senior editor at Western Art and Architecture.
Hall was born in Brazil and grew up predominately in Montana. A Rotary Scholar, she has a degree in architecture from Montana State University and studied photography at the Glasgow School of Art in Scotland. She was a recipient of the Canon Emerging Professionals Scholarship and is recognized as a creative intellect of national merit.
Nash is a Remote Studio alumni, contributing to the Fall 2007 studio renovation project. Currently he plays a key role in furthering sustainability practices through his work, community leadership, and personal values. His involvement at High Plains Architects has included contributing to multiple LEED® Platinum certified projects, and is currently the LEED Project Administrator for numerous others. His role also includes work on commercial and residential design and project management, master planning, as well as various marketing projects. Nash is focused on supporting and designing high performance green buildings, as well as developing and promoting active, livable, healthy communities and neighborhoods.
Born and raised in Durango, Colorado, Nash's affection for nature and the built environment started at an early age. He works hard to be an environmental steward by promoting a livable community, using organic and recycled products, supporting local foods and riding his bike for local transportation. Living in Montana has allowed him to continue to pursue the outdoor activities that he loves – skiing, backpacking, mountain biking, boating, hiking, and soccer. He is extremely involved in the local community as the immediate past President of BikeNet, a local bicycle and pedestrian trail advocacy non-profit. He is also a member and past Board Member of the USGBC Montana Chapter, past Vice Chair and member of the Yellowstone Valley Citizen's Council, and former organizer of Green Drinks Billings. Nash is a licensed architect in Montana, a member of the AIA and is a LEED® Accredited Professional with a Building Design & Construction specialty.
Dr. Kath Williams, past president of the World Green Building Council, and Executive Vice President of for the International Institute for Sustainable Laboratories, has a diverse background in sustainability-from construction projects to green education.
Drawing on her experiences as assistant to the vice president of research at Montana State University, her position as executive director of MSU's Green Building project, and her service as vice chair of the U.S. Green Building Council for six years, Kath was involved in the development of green building councils and rating systems throughout the world. She is known for her work on LEED-Platinum projects in India, two Taiwan Semiconductor's LEED-Gold fabrication plants, and the recently awarded LEED-Gold to the Air Force Weather Agency data center in Omaha.
Kath was honored to be named the first Fulbright Senior Specialist in Sustainability and to lead the team that produced the U.S. State Department's Green Guide for Operations and Maintenance for all embassies and consulates worldwide.
In 1999, Kath Williams + Associates (KW+A) was established and is certified as a Women Business Enterprise (WBE). The firm currently supports sustainable education projects or LEED projects for such clients as US EPA/DOE Labs21, Yellowstone National Park, Tishman-Speyer, Nationwide's Children's Medical Center, Idaho National Laboratory, City of Bozeman (library and new city hall), Offutt Air Force Base, Blackfeet Community College, Story Mill Neighborhood, Saddlehorn at Flahead Lake, and Holcim. KW+A's residential division recently certified the first LEED Home and first three Platinum Homes.
Mark Williams is a Director and owner of Oliver Audio Visual a UK based company that designs and installs entertainment and control systems for clients across the globe. Prior to Olive Mark spent over 30 years in the financial services industry most notably as a partner of TT International an investment management firm. His responsibilities included being a member of the senior management group as well as geopolitics and currency management. In addition Mark worked for seven years at Goldman Sachs where he held a number of senior positions including Co-Head of Foreign Exchange in Europe. Mark received his BA from Durham University (UK) where he studied music, classics and theology; he undertook postgraduate studies at both The Guildhall School of Music & Drama and London Business School. He is married with two children. Mark is Fellow of St. Chad's College, Durham, formerly Chairman of The Royal School of Church Music and currently a Board Member of The Orchestra of the Age of Enlightenment. Outside work he has travelled extensively, is passionately interested in the US especially the National Parks and has visited every State in the Union except 3!
The founder and Executive Director of Artemis Institute, Lori Ryker is trained as an architect. Lori developed the core pedagogical focus of Remote Studio and the mission of Artemis Institute during the research for her PhD. After a decade of teaching at universities she left the traditional academic environment to focus on her belief in immersion education and first hand experience, founding Artemis Institute in 2003.
The founder and Executive Director of Artemis Institute, Lori Ryker is trained as an architect. Lori developed the core pedagogical focus of Remote Studio and the mission of Artemis Institute during the research for her PhD. After a decade of teaching at universities she left the traditional academic environment to focus on her belief in immersion education and first hand experience, founding Artemis Institute in 2003.
The founder and Executive Director of Artemis Institute, Lori Ryker is trained as an architect. Lori developed the core pedagogical focus of Remote Studio and the mission of Artemis Institute during the research for her PhD. After a decade of teaching at universities she left the traditional academic environment to focus on her belief in immersion education and first hand experience, founding Artemis Institute in 2003.